Classes/Pricing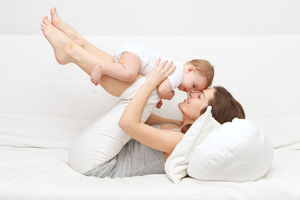 "Mommy and Me" :  This class is for parents and infants between the ages of 2-14 months. Groups meet once weekly for a 60 minute session over a period of 10 weeks. The fee is $400 for a 10 session.
Once you are placed in an upcoming group, there is a one time deposit fee of $75 to hold your class spot. The remainder of the cost will be charged prior to the start date of your class.
All payments are non-refundable.
---
Program Goals
Empower: Our goal is to instill confidence in the parenting process through guidance, advice and parenting support.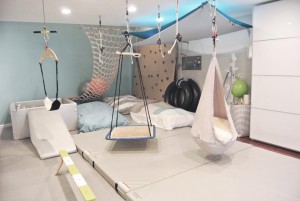 Nurture: Classes are geared to provide a calm and nurturing environment that allows parents to engage in meaningful conversations and establish relationships with one another. Everyone in our class is encouraged to ask questions and introduce topics that they want to discuss and share.
Learn: Classes are taught using the most up to date research on parenting and child development. The baby room itself is Reggio inspired. It is my belief that babies should be surrounded in a visually calming environment.  This helps them learn to explore relying on their own senses and thought processes.  Teaching our children how to play is one of the greatest gifts that we can give them. Even more important is the lesson of how to move. Babies learn about themselves and their environment through movement and exploration. As your baby negotiates the world with greater ease he/she will develop the skills of self-determination.
Baby 101 Los Angeles focuses on the parenting basics. You will learn how to stimulate your baby's gross motor, fine motor, cognitive and speech skills through play with techniques that are research based. Topics covered include but are not limited to:
Movement and its impact on your child's ability to learn
The consequences of T.V./screen time on your child's development
Post partum depression
How to talk to your baby
How to play with your baby
How to teach your baby to sleep
…and everything in between.
Special Events
Groups will meet once a month outside of the classroom for fun excursions with your baby to enhance the bonding experience and to foster long lasting friendships amongst each other. Stay tuned for information on our next outing!
---